Citilink launches Denpasar - Timika route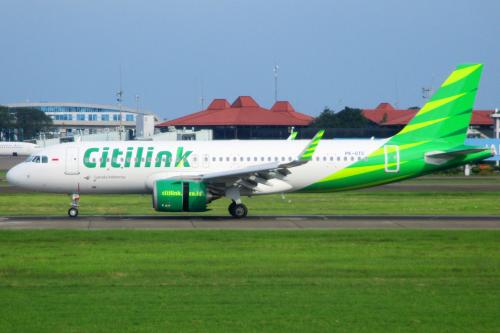 JAKARTA - Indonesian airline Citilink improves connectivity between regions to Papua by making its first flight from Ngurah Rai International Airport, Denpasar to Mozes Kilangin Airport, Timika on January 31, 2020.
"The new route opening is a form of Citilink Indonesia's commitment in supporting the Indonesian government's program in the form of accelerating the development of Papua's welfare by providing alternative transportation options by air to and from Timika," said Citilink Indonesia's President Director Juliandra.
Denpasar-Timika flight routes operate four times a week, namely on Wednesday, Friday, Saturday and Sunday using an Airbus A320 fleet with a capacity of 180 passengers.
The flight is scheduled to depart from Ngurah Rai International Airport at 09.55 local time and arrive at Mozes Kilangin Airport at 14.25 local time with flight number QG 260.
The return flight is scheduled to depart from Mozes Kilangin Airport at 15:10 local time and arrive at Ngurah Rai International Airport at 17:40 local time with flight number QG 261. (LM)