PLN needs Rp 22 trillion to switch to gas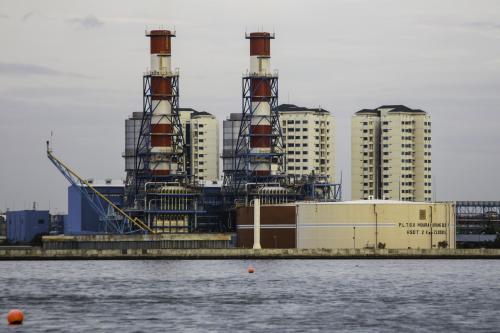 JAKARTA. PT Perusahaan Listrik Negara (Persero) or PLN estimates that the conversion of fuel oil (BBM) to gas, will cost Rp 22 trillion.
Darmawan Prasodjo, Deputy President Director of PLN, said that his party was discussing the investment scheme together with PT Pertamina (Persero). "This is a collaboration with Pertamina, which will build the infrastructure. After that, there is a need for return (investment), there is a demand from PLN that will purchase gas, "Prasodjo explained as reported by Kontan on Thursday (6/2) yesterday.
With the conversion of BBM to gas for its power plants, PLN estimates that is operating expenses will be reduced to Rp 4 trillion per year.
As stipulated in the Decree of the Minister of Energy and Mineral Resources (ESDM), PLN is asked to conduct gasification on its 52 power plants, with a total capacity of 1,697 megawatts (MW). (KR/AR)