Citilink launches Surabaya - Jeddah route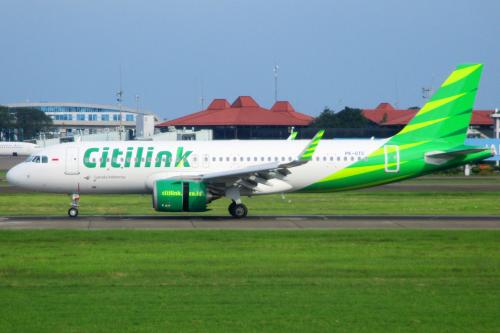 JAKARTA - Citilink Indonesia expanded its international network by launching new flight routes from Juanda International Airport, Surabaya to King Abdul Aziz International Airport, Jeddah using the A330-900 NEO fleet on February 9, 2020.
"Opening the new route of Surabaya-Jeddah pp. is an effort by the Company to increase its presence in the international sphere. This flight is expected to be an alternative transportation option for people who want to go Umrah in the Holy Land," said Citilink Indonesia President Director Juliandra in Cengkareng, Monday (10/2).
Flight route Surabaya-Jeddah pp. for the initial phase will be operating once a week on Sunday using an Airbus A330-900 NEO aircraft with a capacity of 365 passengers. Furthermore, in March 2020 this flight will operate three times a week.
The flight is scheduled to depart from Juanda International Airport at 16:00 local time and arrive at King Abdul Aziz International Airport at 22:40 local time with flight number QG 526.
While the return flight is scheduled to depart from King Abdul Aziz International Airport at 00:20 local time and arrive at Juanda International Airport at 15:50 local time with flight number QG 527. (LM)