Pertamina hands over its LNG business to PGAS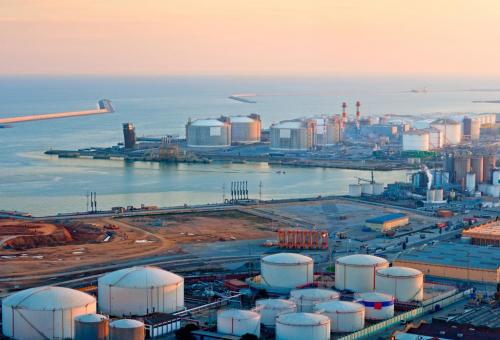 PGAS - PT. Perusahaan Gas Negara (Persero) Tbk
Rp 1.160
JAKARTA. PT Pertamina (Persero) handed over its Liquid Natural Gas (LNG) business to PT Perusahaan Gas Negara (Persero) Tbk (PGAS).
Gigih Prakoso, Director of PGAS, said that the company currently has access to develop the LNG business network. "Operationally, we focus on how to market the LNG," explained Prakoso as quoted by Bisnis Indonesia on Tuesday (11/2) today.
For this reason, Prakoso explained that PGAS will initiate LNG trade to a number of potential countries.
Prakoso emphasized that these efforts have to be supported by the Indonesian government. "So that PGN is able to independently develop natural gas downstream infrastructure," Prakoso explained. (KR/AR)