Vale Indonesia net profit drops 5.14% in 2019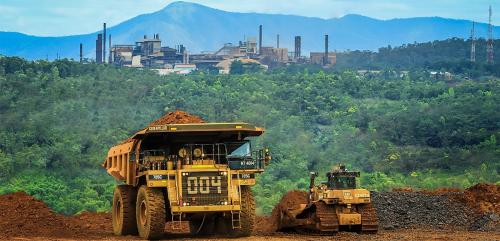 INCO - PT. Vale Indonesia Tbk
Rp 4.850
JAKARTA - PT Vale Indonesia Tbk (INCO) posted a net profit drop of 5.14% in 2019, although its revenue hiked slightly 1%.
In 2019 the company recorded a net profit of US$57.40 million, down from US$60.51 million in 2018. Its 2019 revenue amounted to US$782.01 million, up from US$776.9 million in 2018.
In a press release on Thursday (20/2), Vale Indonesia CEO Nico Canter said that the company's earnings before interests and taxes (EBIT) was recorded at US$89.1 million in 2019. Nickel price increase, he said, boosted the company's performance last year.
"The increase of nickel prices in the second half of 2019 affected the company's financial performance positively, and enabled us to post more revenue and cash during the period to compensate for our lacklustre results in the first half of the year," said Mr Canter in the press release.
The average realisation price in 2019 was US$10,855 per tonne, 6% higher than the average realisation price in 2018.
Vale Indonesia's improved performance in 2019 was reflected with its cost of goods sold, which dropped 1% to US$665.5 million from US$672.9 million in 2018. (MS)