Adira Finance records NPL at 1.6% in 2019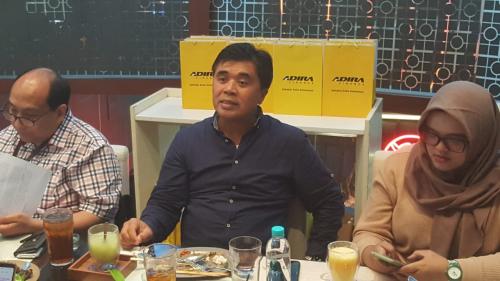 ADMF - PT. Adira Dinamika Multi Finance Tbk
Rp 7.450
JAKARTA - PT Adira Dinamika Multi Finance Tbk (ADMF) Non Performing Loan (NPL) increased to 1.6% at the end of 2019. Last year, the company's NPL was 1.7%.
For information, the gearing ratio decreased from 3.1x in 2018 to 2.8x at the end of 2019. The company's total external borrowings went up by 4% to Rp 22.9 trillion.
"The increase in total borrowing is needed to support our funding activities. Total bank borrowings increased by 1% y/y to Rp 11.85 trillion, consisting of 41% onshore and 59% offshore," said I Dewa Made Susila, Finance Director of Adira Finance.
In January 2020, Adira Finance received a syndicated loan facility of US$ 300 million from Singapore, Taiwan and Japan with 3-years tenor. (LM)