MRT Jakarta teams up with Moka for POS service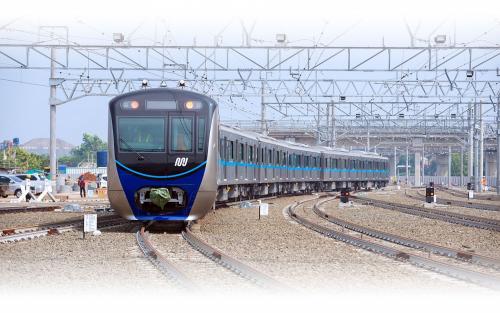 JAKARTA - MRT Jakarta cooperates with Moka regarding the provision of point of sale (POS) services for Small and Medium Enterprises (SMEs) that sell their products in the MRT Jakarta station area. In accordance with the agreement signed by the two parties last September 2019, Moka's role is to provide service facilities in the form of hardware, software as well as special training for merchants to use the digital cashier system.
Bayu Ramadhan, VP of Brand & Marketing Moka said, "It has been our vision to always provide solutions for businesses, ranging from SMEs to large-scale enterprises. Now, all SMEs that sell products at the MRT Jakarta station are already using the POS service from Moka, while the enterprise is still in the integration stage through one of our products, Moka Connect. Two enterprise entities that have used Moka at the MRT station are Bakmi GM and Kaizen."
Moka aims to provide three main benefits from this partnership. First, it supports the digital transformation of SMEs with a digital cashier system. Second, providing convenient travel space for MRT passengers with efficient SME services, and thirdly, facilitating MRT Jakarta with an integrated system so that it can optimally attract credible merchants.
In the last three months of active time, Moka recorded transactions in all of the MRT Jakarta station SMEs up to more than 6,000 transactions with an average transaction value of more than Rp 251 million per month. Most transactions for all products are found on weekdays in the time range of 07.00 - 09.00 in the morning and 17.00 - 19.00 in the afternoon with favorite products in the form of light snacks. Mobile payment transactions also contribute up to 26% of total transactions. (LM)