Bank Banten to release 400 billion new shares in rights issue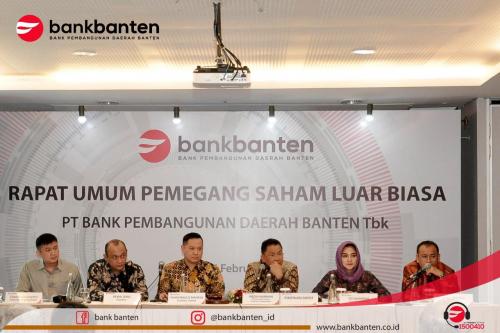 BEKS - PT. Bank Pembangunan Daerah Banten Tbk
Rp 92
JAKARTA - PT Bank Pembangunan Daerah Banten Tbk (BEKS) will launch a rights issue. The decision was made at the company's EGM on February 26, 2020.
In the corporate action, Bank Banten will issue as many as 400 billion new shares or 40% of its authorised capital with a nominal value of Rp 8 per share.
"The company's capital structure will increase by as much as Rp 3.2 trillion," said Bank Banten CEO Fahmi Bagus Mahesa in an official statement received by IDNFinancials.com, Thursday (27/2).
The rights issue, Mr Mahesa added, aims to increase the company's core capital. Proceeds from the corporate action will be used to develop the company's businesses, particularly in loan disbursement and financial structure strengthening. (MS)