Modalku teams up with Shopee to support MSMEs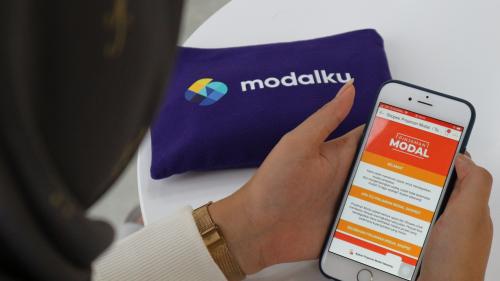 JAKARTA - Modalku and Shopee are teaming up to provide funding solutions to MSMEs incorporated in Shopee through a simple online process. The unsecured information technology-based business loan program is a form of Modalku and Shopee's efforts in supporting MSMEs to increase sales.
Modalku's Co-Founder & COO, Iwan Kurniawan, said, "This collaboration is one step towards realizing #SejutaMimpi of MSMEs that are worthy of developing by providing access to funding. Shopee as one of the rapidly developing e-commerce platforms currently has a vision that is in line with Modalku in terms of supporting online merchant businesses. Through this collaboration, Modalku continues to be committed to becoming the fintech P2P lending platform for online merchants in Indonesia."
Sellers at Shopee can get unsecured business capital loans from Rp 5 million to Rp 250 million with affordable loan rates. The entire submission process is done through the Shopee application and only takes a maximum of 3 working days for the disbursement process. As of February, thousands of sellers at Shopee have used and felt the benefits of this venture capital loan. Most of these sellers use the funds obtained to purchase product stocks.
For information, Modalku provides peer-to-peer (P2P) lending services, where borrowers (potential MSMEs) can get unsecured business capital loans of up to Rp 2 billion funded by platform lenders (individuals or institutions seeking alternative investments) through digital market. (LM)