Jokowi: US$1 billion business deals in the cards during King of the Netherlands' visit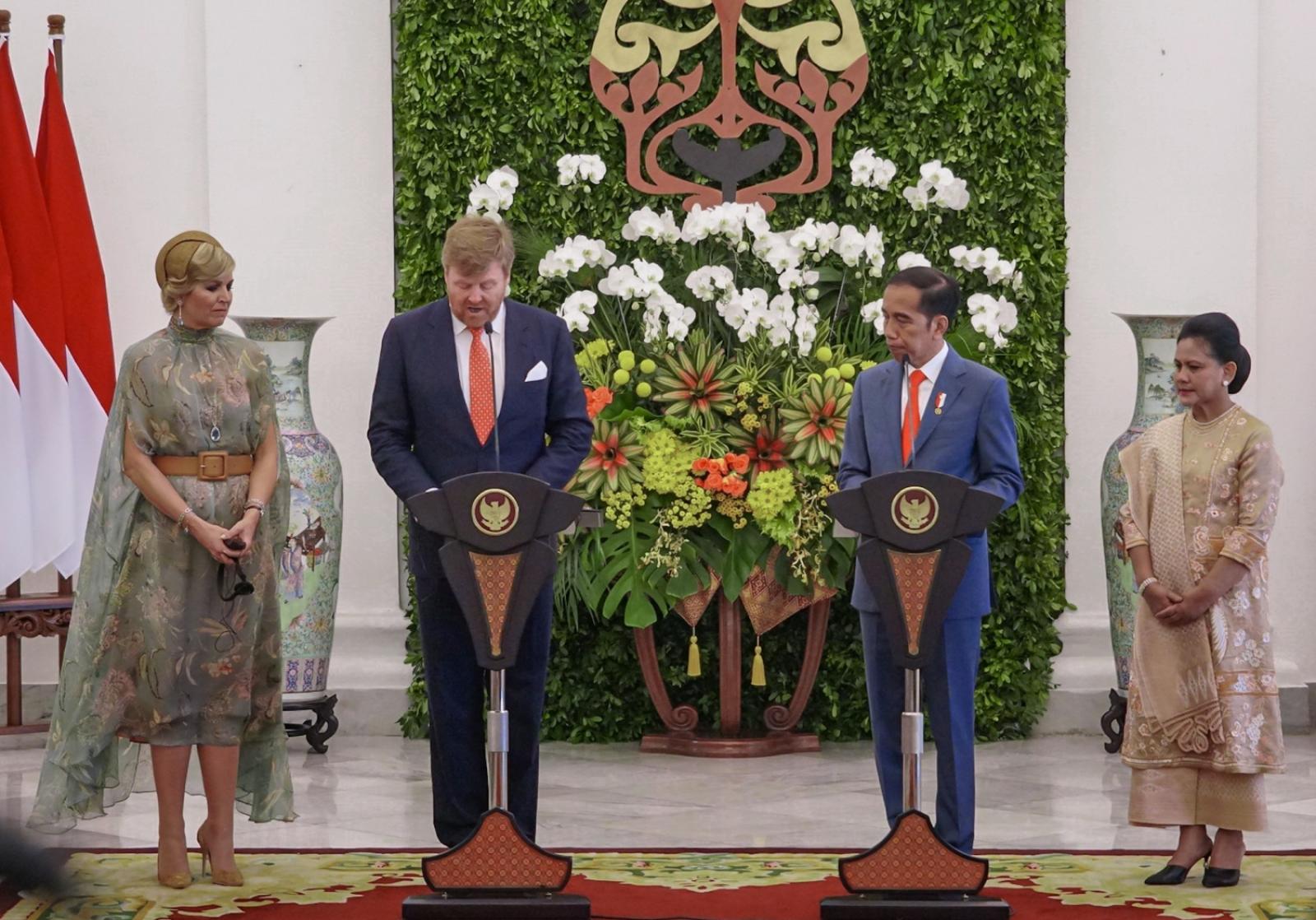 BOGOR - The Netherlands is one of Indonesia's strategic partners in Europe in terms of various fields including trade, investment, and tourism, said President Joko Widodo.
This was conveyed by Mr Widodo as he and First Lady Iriana Joko Widodo welcomed King Willem-Alexander and Queen Maxima of the Netherlands at the Bogor Palace. This is the first official visit by a Dutch monarch to Indonesia in 25 years; previously, Queen Beatrix visited Indonesia in 1995 accompanied by King Willem-Alexander, who was then the country's heir apparent.
"In Europe, the Netherlands is Indonesia's second biggest trade partner, biggest investment partner, and fourth biggest tourism partner. I gladly welcome Your Majesty's visit to Indonesia, as well as the accompanying Dutch entrepreneurs," said Mr Widodo as quoted from an official statement on the Cabinet Secretariat's website, Tuesday (10/3).
The King and Queen's visit to Indonesia, Mr Widodo added, has brought along several bilateral agreements in the cards on issues such as women empowerment, peace, security, and contagious disease control management related to the coronavirus or Covid-19 outbreak. In addition, there are also several business agreements whose total value is estimated at US$1 billion.
"World peace and security can be achieved if all countries promote relations based on respect to each other's sovereignty and integrity, and as such I would like to invite Your Majesty to build strong relations based on the aforementioned principles," said Mr Widodo. (MS)