Ministry of Finance encourages PPP investment in regional infrastructure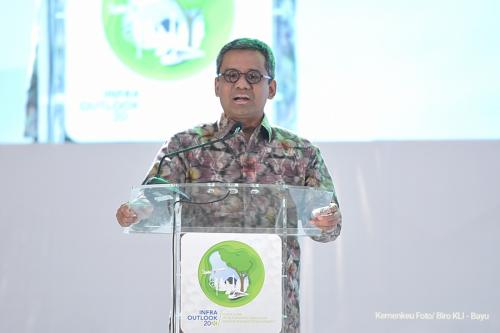 JAKARTA - Public-private partnerships can serve as a financing alternative for regional infrastructure development, said Deputy Finance Minister Suahasil Nazara.
"One of the most important State Budget expenses amid the current economic slowdown is infrastructure development," said Mr Nazara at the 2020 Infrastructure Outlook forum held by PT Penjaminan Infrastruktur Indonesia (PII), Monday (9/3).
"When the economy is slowing down, one of the best ways to recharge the economy is through infrastructure development."
Infrastructure improvement, said Mr Nazara, will strengthen the manufacturing industry, service sector, and tourism sector which in turn will increase export and drive the economy.
"As such, what PT PII has been doing for the past decade is very important. PT PII [must] improve its capacity to continuously engage with all parties that can potentially be involved in PPP investment," concluded Mr Nazara. (MS)