LinkAja develops digital ecosystems in Eastern Indonesia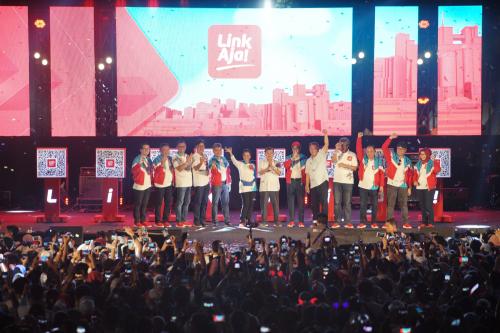 WAIHURA - LinkAja is now present in the districts of West Sumba and Southwest Sumba, through the signing of a Cooperation Agreement between LinkAja and the Directorate General of Disadvantaged Regions of the Ministry of Villages, Development of Disadvantaged Regions, and Transmigration of the Republic of Indonesia related to the digitalization of the ecosystems that existed in the two districts.
With this signing, LinkAja has officially become a pioneer of electronic money that digitizes the ecosystems in the West Sumba and Southwest Sumba regions. Some ecosystems that already use LinkAja include the Mangrove Liberani ecotourism, tour tickets in the Bali Loku Tourism Village, Prai Ijing Indigenous Village, Bodo Ede and Prai Goli, Sumba tour packages that can be ordered online on the Goers website, and various kinds of restaurants in Tambolaka and Waikabubak.
Haryati Lawidjaja, Daily Operations Acting Director of LinkAja said, "The presence of LinkAja in the districts of West Sumba and Southwest Sumba is a form of our commitment to improve equitable access to digital financial services throughout Indonesia. The function of electronic money is actually to help achieve financial inclusion, so it is still our duty to reach people who do not yet have banking access. We hope that LinkAja's contribution as a national electronic money can be a solution for a variety of daily needs, by expanding payment access that makes life easier for the people of Sumba on a daily basis."
The use of QR Codes adopted in electronic payments in both areas already uses the QRIS standard, thus allowing tourists to transact using a variety of payment system issuers.. LinkAja also presents an experience booth located at Tambolaka Airport to facilitate visitors who want to activate and top-up LinkAja balances. (LM)