Ministry of Industry to boost capacity of shipping industry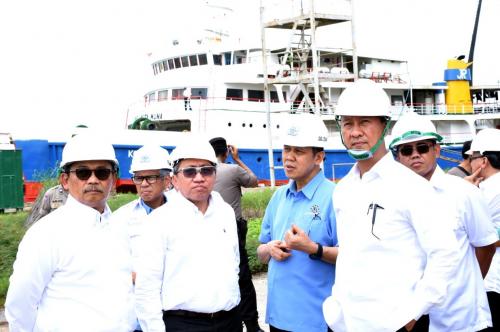 JAKARTA - The government is determined to continue to improve the competitiveness of the domestic shipping industry in order to sustain the national economy. One strategic step that needs to be accelerated is to strengthen the capacity of the shipping industry to meet the needs of the fishing industry sector.
"I ask the shipping industry to be strengthened and the competitiveness capacity of the national shipping industry also continues to be improved, in order to be able to support the movement of the fishing industry," President Joko Widodo said when giving an introduction at a limited meeting on Indonesian Maritime Policy through a video conference at the Merdeka Palace, Jakarta, Thursday (19/3).
Responding to this, Industry Minister Agus Gumiwang Kartasasmita said that the national shipping industry had made some progress, including increasing the number of shipyards to more than 250 companies with a production capacity that reached around 1 million tonnage deadweight (DWT) per year for new buildings and up to 12 million DWT per year for ship repairs.
Agus said that his party, along with relevant stakeholders, was always proactive to support the progress of the shipyard industry in the country by issuing strategic programs and policies. Therefore, a conducive investment climate is an absolute requirement that is the concern of the government so that the operational sustainability and productivity of the shipping industry sector can be optimized. (LM)