Tower Bersama provides a Rp 1.5 trillion loan to an affiliated company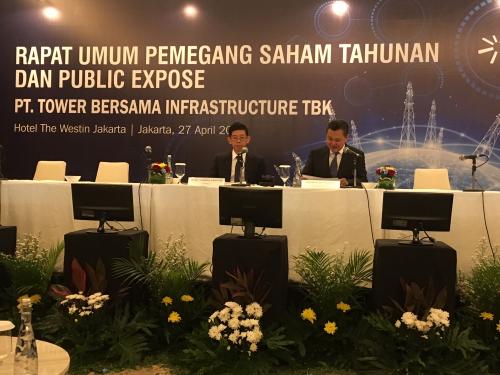 TBIG - PT. Tower Bersama Infrastructure Tbk
Rp 3.030
JAKARTA. PT Tower Bersama Infrastructure Tbk (TBIG) has provided a Rp 1.5 trillion loan to PT Solu Sindo Kreasi Pratama, an affiliated company owned by PT Metric Solusi Integrasi.
For information, PT Metric Solusi Integrasi is a subsidiary of TBIG. TBIG has a 98.74% stake in the company.
In the disclosure on the Indonesia Stock Exchange (IDX), TBIG said the loan given to Solu Sindo Kreasi came from the issuance of bonds.
Later, Solu Sindo Kreasi will use the loan to pay part of its revolving loan worth US$ 375 million. "Will be paid to creditors through United Overseas Bank Ltd. as an agent, "explained Helmy Yusman Santoso, Director of TBIG, through an announcement on the IDX. (KR/AR)