Bluebird launches BirdKirim program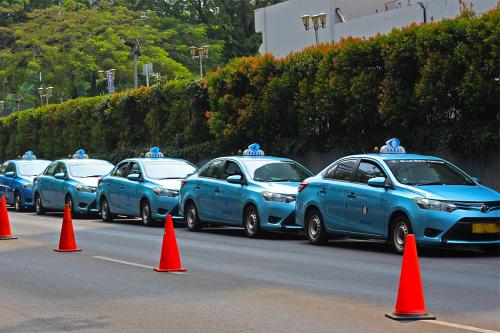 JAKARTA - Today (15/4), PT Blue Bird Tbk (BIRD) as the leading transportation provider in Indonesia introduced the BirdKirim program. This program is a logistics delivery service as a continuation of the Bluebird COD (Chat-Order-Delivery) program which was previously launched to Indonesian consumers some time ago.
Through the BirdKirim program, Bluebird offers additional options for consumers who want to get logistics delivery services by placing an order through the MyBluebird application. Previously, Bluebird's logistics delivery service could be accessed by contacting Bluebird's customer service namely Bebi via Whatsapp (081117941234). Payments from metered taxis can be made through cash or non-cash methods via the Easy Ride feature in the My Bluebird application, while payment of goods is directly made by the customer to the relevant merchant.
Amelia Nasution, Marketing Director, PT Blue Bird Tbk explained, "We appreciate the response and enthusiasm from the public in using the logistics delivery service from Bluebird. Although it was only launched about 2 weeks ago, we see that this program can be a solution for the community to continue their activities at home but must meet various needs, ranging from food needs, household needs, shipping of goods and others. "
The BirdKirim program is a step towards the company's sustainability in facing the spread of COVID-19, where previously Bluebird has implemented various preventive measures ranging from cleaning the car cabin by Bluebird drivers after each operation, providing hand sanitizers to providing reusable masks given to each Bluebird driver . (LM)