Pertamina seeks to drill 44 new wells in Rokan Block in 2021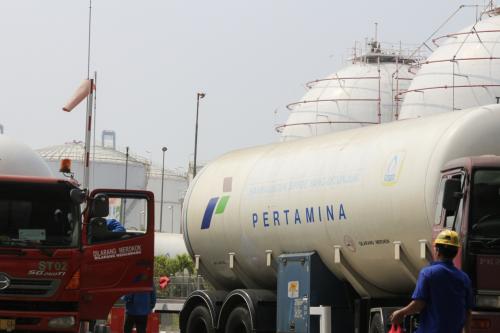 JAKARTA - PT Pertamina (Persero) hopes to drill 44 new wells in the Rokan Block through its subsidiary PT Pertamina Hulu Rokan (PHR) in 2021 to cushion the rate of decline in the block's production.
According to Pertamina VP for Corporate Communication Fajriyah Usman, currently the state-owned energy firm is preparing a drilling programme which includes logistics, rig, and crew procurement to ensure that PHR can commence drilling upon Pertamina's official acquisition of the Rokan Block's management from PT Chevron Pacific Indonesia (CPI) on August 9, 2021.
"Due to PHR only having four months of operation remaining in 2021 from August to December, the drilling of the 44 new wells aims to cushion the rate of decline in production, and subsequently the amount of wells drilled will be increased in the following years to maximise production," said Ms Usman as quoted by CNN Indonesia, Tuesday (21/4).
Notable as the largest oil and gas block in Indonesia, the Rokan Block is experiencing a natural decline in production after over 50 years in operation. The rate of decline in the Rokan Block's production is estimated to reach 25% due to lack of new well drilling last year.
The block, located in Rokan Hulu Regency in Riau, has a total area of 6,220 kilometres with 96 fields. Three of the fields are known for their adequate oil reserves: Duri, Minas, and Bekasap. (MS)