Pertamina asked to evaluate fuel prices as crudes plummet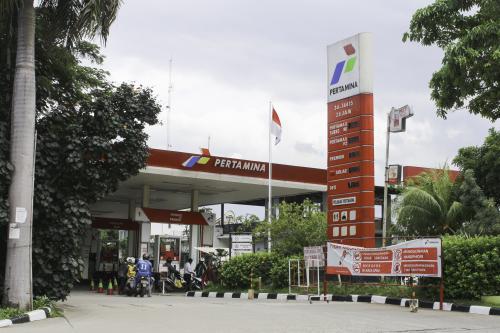 JAKARTA - The House of Representatives' Commission VII has asked PT Pertamina (Persero) to evaluate fuel prices amid plummeting crude prices.
This was conveyed in a hearing between Pertamina and Commission VII on Tuesday (21/4). Among others, the meeting was attended by Pertamina CEO Nicke Widyawati and PT Perusahaan Gas Negara (Persero) Tbk (PGAS) Gigih Prakoso.
In the meeting, Commission VII Chair Sugeng Suparwoto from the National Democratic (Nasdem) Party extended his appreciation for Pertamina and PGN's effort in ensuring supply amid the coronavirus (COVID-19) pandemic. The Commission also asked that national strategic projects be continued to ensure energy security.
On Monday (20/4) the West Texas Intermediate (WTI) crude price slumped to -US$40.32 per barrel, before edging up to -US$37.63 per barrel at the close of the day's trading session. This was the first time that the WTI crude price fell below US$0 in the history of the New York Mercantile Exchange (NYMEX). (MS)