Vale Indonesia recorded a net profit of US$ 29 million in Q1 2020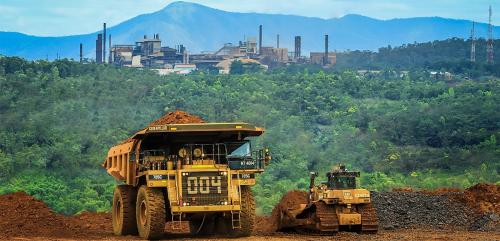 INCO - PT. Vale Indonesia Tbk
Rp 4.660
JAKARTA. PT Vale Indonesia Tbk (INCO), a subsidiary of the Vale Group mining company, announced its net profit record in Q1 2020 of US$ 29 million.
The record is much better than Q1 2019, when INCO recorded a loss of US$ 20.2 million. Even so, the company admitted that the Q1 2020 record is 49% lower than its record in Q4 2019 (US$ 57.2 million).
"(This record is) Due to lower nickel prices and shipping expenses," said Nico Kanter, CEO and President Director of INCO on Wednesday (29/4) through a press release.
Kanter explained, INCO would focus on cost-saving initiatives to boost profitability. "Without compromising the company's main value," said Kanter. (KR/AR)