United Tractors obtains a revolving loan facility from its subsidiary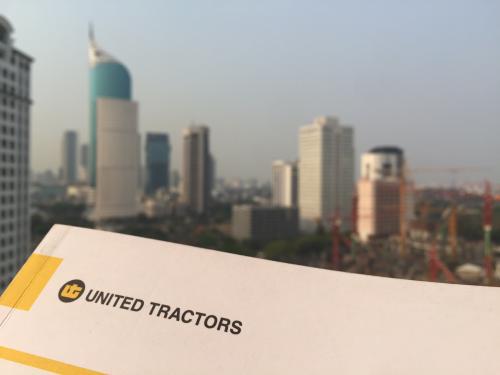 JAKARTA. PT United Tractors Tbk (UNTR) has obtained a revolving loan facility worth Rp 400 billion from its subsidiary, PT Danusa Tambang Nusantara, that will be used as working capital.
"It will be more profitable for the company [UNTR] if the company gets this loan from DTN compared to other parties," said Sara K. Loebis, Corporate Secretary of UNTR, in its information disclosure.
The facility is available for one year since 29 April 2020. UNTR and DTN agreed to an interest rate of JIBOR + 1%.
For information, UNTR owns 60% of DTN shares, while the remaining 40% is owned by PT Pamapersada Nusantara, which is a subsidiary of UNTR.
In addition, the loan is an affiliated transaction, because there are similarities in the members of UNTR and DTN's management. Frans Kesuma, President Director of UNTR, also served as President Commissioner of DTN.
However, the loan is not a material transaction, because the value did not reach half of the company's total equity. "The transaction value does not meet the specified threshold," Loebis explained. (KR/AR)