Chandra Asri obtained loan facility from Bank Permata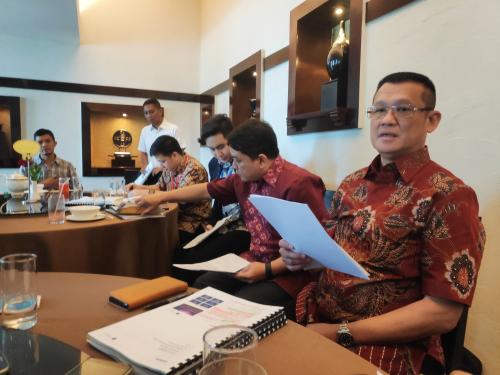 TPIA - PT. Chandra Asri Petrochemical Tbk
Rp 9.275
JAKARTA. PT Chandra Asri Petrochemical Tbk (TPIA) has signed an agreement for Term Loan Facility worth US$ 70 million with PT Bank Permata Tbk (BNLI), to support the operations of TPIA.
TPIA will use the credit facility to cover several posts, including general expenses, capital expenditure, operating costs, and refinancing.
Andre Khor, Finance Director of TPIA, said that the loan facility would support the growth of the downstream petrochemical industry. "As we know, reactivation of industrial growth at this time is very important to do," Khor said in a press release.
Meanwhile, Darwin Wibowo, Director of Wholesale Banking at BNLI, said the agreement was the company's effort to support the domestic industry. "We are optimistic that this cooperation will not only show the strength of PermataBank's liquidity in the market," said Wibowo. (KR/AR)