NRCA's net profit declined by 4.4% due to COVID-19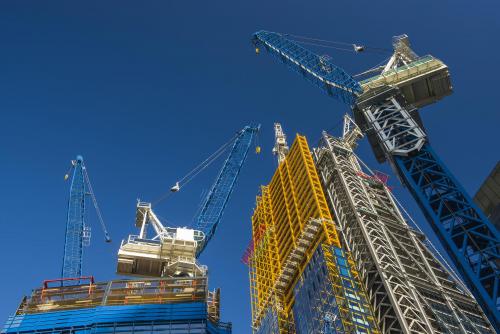 SSIA - PT. Surya Semesta Internusa Tbk
Rp 515
JAKARTA. PT Nusa Raya Cipta Tbk (NRCA), a subsidiary of PT Surya Semesta Internusa Tbk (SSIA) engaged in construction, recorded a 4.4% decline in its net profit in the first quarter (Q1) of 2020 to Rp 28 billion, due to the impact of COVID-19 on a number of its projects.
In Q1 2020, NRCA obtained new contracts with a total value of Rp415.3 billion. Nevertheless, management claimed that the acquisition of new contracts until the end of the year will be lower than in 2019.
"There will be no significant additional new contracts in the market, because the property business will need time to return to normal," the company explained in the disclosure of information on the Indonesia Stock Exchange.
For information, NRCA recorded revenue of Rp 653.4 billion during Q1 2020. Revenue in this period was recorded to grow by 11.7% year on year (YoY).
A number of new projects obtained by NRCA in Q1 2020 includng Lampung City Mall, Ext North Wing Ayana Resort in Lampung, Mega Surya Mas in Jimbaran, as well as a number of projects in Surabaya and Sidoarjo. (KR/AR)