Standard Chartered provides free COVID-19 rapid test through Halodoc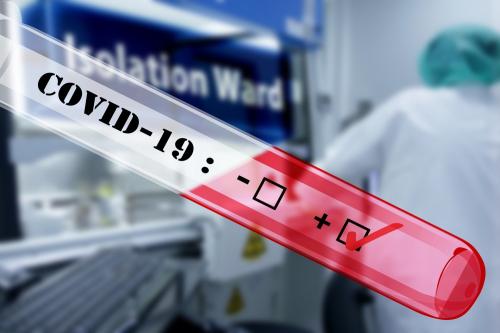 JAKARTA - Standard Chartered ("Bank") today announced a social assistance initiative amounting to Rp 3 billion to tackle COVID-19 in the form of a free rapid test. In implementing the rapid test, Standard Chartered cooperates with Halodoc, as the leading digital health service platform that has been officially appointed by the Indonesian Ministry of Health to help conduct initial screening of COVID-19 more broadly.
This free rapid test will be provided for certain communities with a high risk of exposure such as traders in the public market, diffable, as well as people from lower economic classes in several regions such as Cipayung, Cakung and Jatinegara in East Jakarta, Puri Kembangan , Cengkareng and Grogol Petamburan in West Jakarta, and Kebumen, Central Java and Surabaya, East Java.
"We are aware of the importance of efforts to assist the government in expanding the reach of tests to help better identify and map cases so that the COVID-19 pandemic can be tackled more quickly. Therefore, the third part of Standard Chartered's Rp 7.6 billion donation to Indonesia is focused on providing free test kits to the general public. This is also a manifestation of our brand promise, 'Here for good' which underscores the importance of Standard Chartered's positive contribution to the community where the Bank is located," explained Andrew Chia, Chief Executive Officer, Standard Chartered Bank Indonesia in a release.
Examination by Halodoc uses a rapid test method with blood sampling to be tested. This rapid test serves as an initial screening that will help the medical profession in the hospital before conducting a PCR test or swab test. (LM)