PGN will distribute all of its net profit as dividends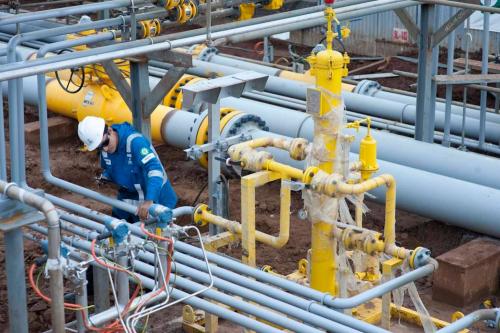 PGAS - PT. Perusahaan Gas Negara (Persero) Tbk
Rp 885
JAKARTA. PT Perusahaan Gas Negara (Persero) Tbk (PGAS) or PGN has received approval from its Annual General Meeting of Shareholders to distribute all of its net profit obtained in FY2019 as dividends.
PGN's management that the Indonesian government as the holder of Series A Dwiwarna shares and Series B shares through PT Pertamina (Persero) will receive Rp 573.9 billion. While public shareholders, each with a stake of below 5%, will get Rp 433.57 billion in total.
According to information at the Indonesian Central Securities Depository (KSEI), PGN has set the cum dates on the regular market and negotiated on 28 May 2020, and 3 June for the cash market. While dividend payments will be made on 18 June.
As previously reported on idnfinancials.com, PGN booked net profit of US$ 67.58 million, supported by its revenue performance which reached US$ 3.84 billion. (KR/AR)