Mahkota Group exports 3,500 tons of RBDPO to Malaysia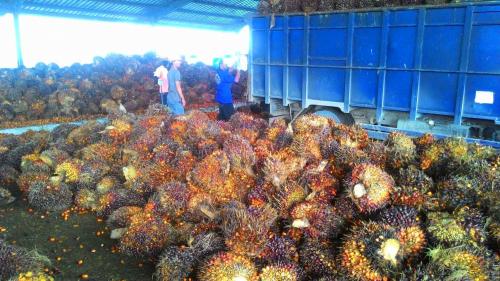 MGRO - PT. Mahkota Group Tbk
Rp 810
JAKARTA. PT Mahkota Group Tbk (MGRO), a producer of Crude Palm Oil (CPO) and its derivative products, has made its initial export of 3,500 tons of RBDPO (refined, bleached and deodorized palm oil) to Malaysia.
Usli Sarsi, President Director of MGRO, said that the RBDPO are produced by PT Intan Sejati Andalan (ISA). After this initial export, Sarsi is optimistic that the export volume of CPO processed products will continue to grow.
"As production will gradually increase, with good market demand, the percentage will change," Sarsi explained in a press release.
The increase in production volume, said Sarsi, is done by considering the prospect of RBDPO in the domestic and overseas markets. The demand for raw materials for several finished goods, from cooking oil to margarine, is expected to continue to increase every year.
For information, ISA is a company that is indirectly owned by MGRO through its subsidiary, PT Mutiara Unggul Lestari. MGRO controls 97.71% of ISA shares. (KR/AR)