ZINC posts Rp 885.1 billion in 2019 net sales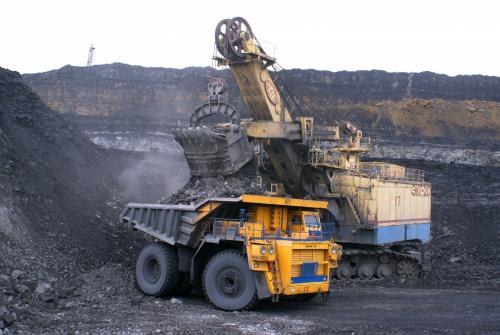 ZINC - PT. Kapuas Prima Coal Tbk
Rp 129
JAKARTA - PT Kapuas Prima Coal Tbk (ZINC) managed to record sales of Rp 885.1 billion in 2019. This figure increased by 17.3% compared to the previous year of Rp 754.5 billion.
Based on ZINC's financial statements ended on December 31, 2019, contributions to revenue were dominated by Zinc amounting to Rp 474.15 billion. Then, sales of galena - lead amounted to Rp 205.15 billion, silver amounted to Rp 204.24 billion and iron ore amounted to Rp 1.55 billion. Whereas in 2018, contributions from zinc sales were recorded at Rp 432 billion. Contributions from galena - lead were recorded at Rp 219.70 billion and silver at Rp 102.34 billion.
ZINC President Director Harjanto Widjaja said that the achievement was driven by an increase in the company's base metal production that exceeded the target. Last year, ZINC produced ore at 476,000 tons, up 39.4% yoy.
"For this year, ZINC targets to produce 600,000 tons ore. This figure is above the last year's ore production of 476,000 tons. We also target our sales to around USD 50 – 80 million for zinc and lead concentrate, but due to many factors causing uncertainties in Indonesia and global economy, we will further monitor the impact to our target after June this year," Harjanto said in a release
ZINC's operating expenses and other expenses in 2019 were recorded at Rp 115.58 billion and Rp 35.17 billion, respectively. As a result, the company's net profit in 2019 was recorded at Rp 178.60 billion, up 62.3% from the previous year of Rp 110.15 billion. (LM)