Acset Indonusa to offer 15 billion shares in upcoming rights issue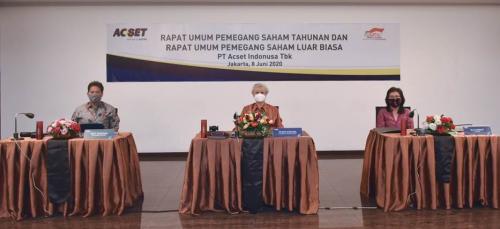 ACST - PT. Acset Indonusa Tbk
Rp 204
JAKARTA - PT Acset Indonusa Tbk (ACST) plans to increase its capital through a rights issue this year. In the corporate action, the company will release as many as 15 billion shares.
The decision was made in an EGM held at the United Tractors Grand Ballroom, East Jakarta on Monday (8/6). The company expects the rights issue to strengthen its capital structure after posting a Rp 1.1 trillion net loss in 2019.
"ACST ended 2019 with a significantly corrected profit as a result of project completion delays. This caused increases in funding and overhead costs as well as other expenses allocated to speed up project completion," ACST Corporate Communications Assistant Theresia Phang said in an official statement received by IDNFinancials.com.
In addition, the company's EGM also approved the appointment of Idot Supriadi as President Director, replacing Jeffrey G. Chandrawijaya. Previously Mr Supriadi served as Product Support Director at PT United Tractors Tbk (UNTR). (MS)