BSDE may obtain Rp 1.5 trillion from private placement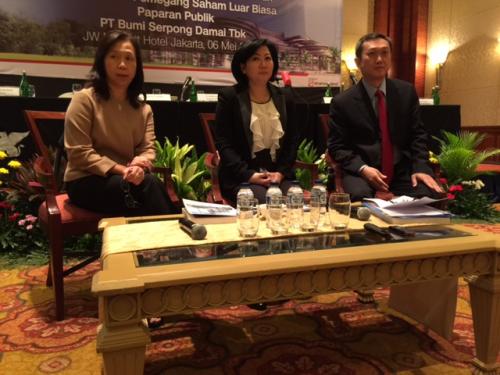 BSDE - PT. Bumi Serpong Damai Tbk
Rp 845
JAKARTA. PT Bumi Serpong Damai Tbk (BSDE), one of the largest property companies in Indonesia, plans to hold private placement, with a target of obtaining funds of around Rp 1.5 trillion.
Hermawan Wijaya, Director of BSDE, said that the number of new shares to be issued in this private placement is 1.92 billion shares. This is equivalent to 10% of the company's paid-up share capital.
The nominal value of shares is set at Rp 100, but management has not yet set the price for the private placement. "The exercise price is at least 90% of the average closing price on 25 exchange days prior to the date of the request for listing of shares," Wijaya explained through information disclosure on the Indonesia Stock Exchange today.
Wijaya added, BSDE plans to carry out the private placement transaction on 18 June 2020. This plan was approved by the company's Extraordinary General Meeting of Shareholders (EGMS) held on 27 June 2018.
In today's trading, BSDE's share price touched Rp 725 per share at the lowest level and Rp 780 per share at the highest level. (KR/AR)