Trisula Textile Industries to pay Rp 3.62 billion in dividend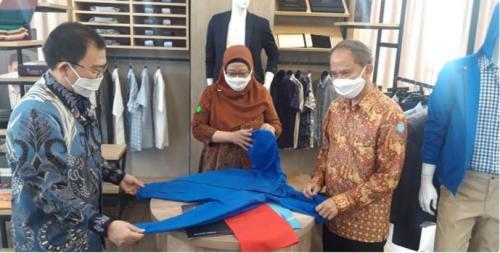 BELL - PT. Trisula Textile Industries Tbk
Rp 151
JAKARTA - PT Trisula Textile Industries Tbk's (BELL) AGM on Monday (15/6) has decided to pay a dividend of Rp 3.62 billion or Rp 2.5 per share for the 2019 fiscal year.
The amount is 17% of the company's 2019 net profit of Rp 21.16 billion. On the same day, BELL's EGM also approved a stock split.
In addition, at a public expose after the AGM BELL CEO Karsongno Wongso Djaja said that the company has diversified its products by producing personal protective equipment (PPE) including non-medical masks and hazmat suits during the coronavirus (COVID-19) pandemic.
"The ongoing COVID-19 presents a great challenge for everyone, especially us in the textile industry," Mr Djaja said in an official statement received by IDNFinancials.com on Monday.
"We need to be cautious in reviewing our 2020 targets and business plans, including by ensuring continuous improvement and diversifying our products." (MS)