Sinar Mas Group may become a new shareholder in MCOR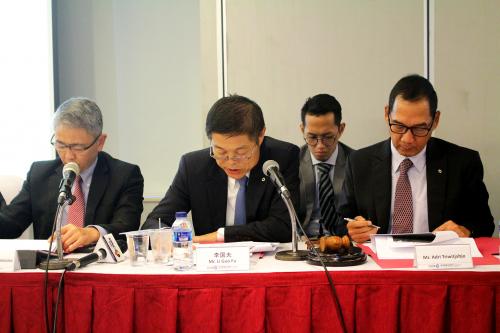 MCOR - PT. Bank China Construction Bank Indonesia Tbk
Rp 127
JAKARTA. PT Sinar Mas Multiartha Tbk (SMMA), a finance company owned by the Sinar Mas Group, has the opportunity to become a new shareholder in PT Bank China Construction Bank Indonesia Tbk (MCOR) because it has become a standby buyer in the rights issue to be held by MCOR.
As previously reported on idnfinancials.com, MCOR will issue 21.29 million new shares with a rights issue. With the exercise price of Rp 150 per share, MCOR has the potential to raise Rp 3.19 trillion in this rights issue.
The possibility of SMMA becoming a new shareholder strengthened after Johnny Wiraatmadja, one of the major shareholders at MCOR, said that he would not use all of his rights during the rights issue. "[Wiraatmadja] will transfer its pre-emptive rights through a transfer on the stock exchange during the trading period," MCOR management explained in its prospectus.
According to idnfinancials.com data, Wiraatmadja owns 21.32% of MCOR shares with a value of around Rp 354.66 billion. Meanwhile, CCB Corporation, the controlling shareholder of MCOR, has said it will use all of its rights. At present, CCB Corporation owns 60.00% of MCOR shares with a value of around Rp 997.88 billion.
Furthermore, SMMA will buy the remaining new shares that were not bought by existing shareholders in the rights issue. (KR/AR)