BSDE will receive Rp 1.23 trillion from its major shareholders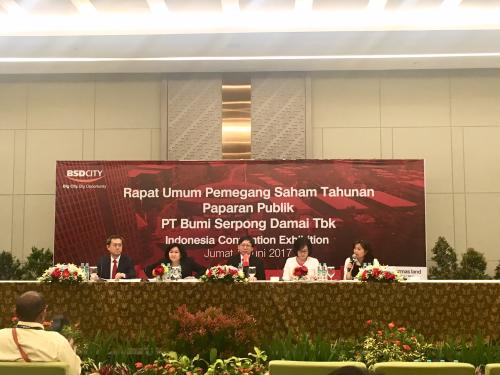 BSDE - PT. Bumi Serpong Damai Tbk
Rp 895
JAKARTA. PT Bumi Serpong Damai Tbk (BSDE) has received commitments from two of its major shareholders, PT Paraga Artamida (PAM) and PT Ekacentra Usahamaju (ECUM) that they will participate during BSDE's rights issue. BSDE expects to obtain Rp 1.23 trillion through its rights issue.
Hermawan Wijaya, Director of BSDE, said that PAM will take 1.35 billion shares. While ECUM will take 577.4 million shares. Later, PAM's stake in BSDE will increase from 26.57% to 30.52%. While ECUM's stake will increase from 25.01% to 25.46%.
"We will use the funds from the issuance of these new shares to strengthen our capital structure, project and infrastructure development, as well as for reserves," explained Wijaya in today's information disclosure.
For the rights issue, BSDE has set an exercise price of Rp 640 per share. The price is lower than the company's share price as of 13.53 WIB today, which reached Rp 820 per share. (KR/AR)