MSKY will hold private placement to increase subscriber growth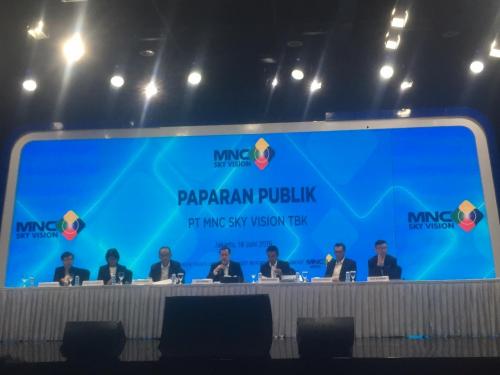 MSKY - PT. MNC Sky Vision Tbk
Rp 670
JAKARTA. PT MNC Sky Vision Tbk (MSKY) plans to raise additional capital through the issuance of 997.19 million new shares through a private placement scheme, to improve its capital structure.
"[Private placement] is done in order to increase the number of subscribers and the company's content development," said MSKY management through information disclosure on the Indonesia Stock Exchange (IDX).
In addition, MSKY management emphasized that the total number of shares to be issued is as much as 10% of the company's total shares. The nominal value is set at Rp 100 per share.
MSKY has not set the exercise price for the rights issue. However, if we use the average price in the last 60 trading days (Rp 1,083.75), then MSKY will receive as much as Rp 1.08 trillion.
To continue the plan, MSKY will request approval from its Extraordinary General Meeting of Shareholders (EGMS) which will be held on 28 July 2020. (KR/AR)