Asabri and Gozco's stakes in BBYB will decline after rights issue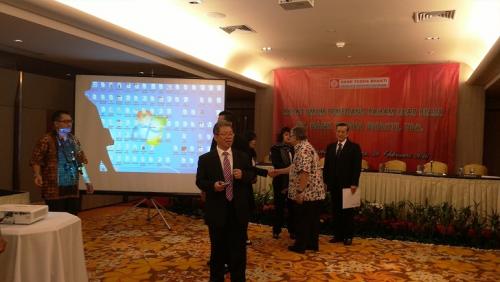 BBYB - PT. Bank Yudha Bhakti Tbk
Rp 290
JAKARTA. PT Gozco Capital and PT Asabri's (Persero) stakes in PT Bank Yudha Bhakti Tbk (BBYB) will be diluted since they choose not to take part in BBYB's rights issue.
Hardiono Budhi Prasetya, Director of BBYB, confirmed that Gozco Capital and Asabri will not exercise their rights for the newly issued shares. "There will be a change in the share ownership structure in the company," Prasetya said through information disclosure posted on the Indonesia Stock Exchange (IDX) website.
Even so, said Prasetya, Tjandra Mindharta Gozali will remain the ultimate shareholder at BBYB, since he has a 99.32% stake in Gozco Capital.
Gozco Capital and Asabri will transfer their rights for the new shares with market mechanisms through the IDX. While PT Akulaku Silvrr Indonesia will only take part of its rights and increase its stake to 24.99%.
Gozco Capital and Asabri's stake in BBYB after the rights issue is expected to decline to 17.92% and 16.58%. After, Akulaku will become the controlling shareholder of BBYB, with a stake of 24.99%. (KR/AR)