M Cash Integrasi posts 70% net profit drop in Q1 despite revenue growth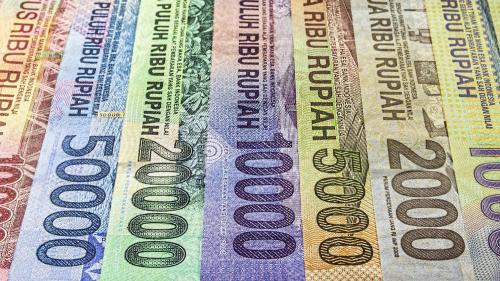 MCAS - PT. M Cash Integrasi Tbk
Rp 2.090
JAKARTA - PT M Cash Integrasi Tbk (MCAS) posted a net profit drop of 70% year on year (yoy) to Rp 10.6 billion in the first quarter (Q1) of 2020.
In Q1, MCAS's gross profit margin was under pressure due to lower contribution from the digital product aggregator segment at 0.8%. As a result, the company's operating profit margin fell to 1.2%.
However, MCAS managed to post a revenue increase of 44.8% yoy to Rp 2.9 trillion in Q1. The digital product aggregator segment was the largest contributor to the company's revenue with Rp 2.03 trillion, up 143.5% yoy.
In addition, contribution from the digital cloud advertising segment surged 116.8% yoy to Rp 23.7 billion while contribution from the internet of things (IoT) segment skyrocketed 442.9% yoy to Rp 3.3 billion. Only the digital product sales segment posted lower contribution by 25.4% yoy to Rp 884.7 billion.
MCAS's revenue growth in Q1 was also driven by the increase of its distribution points by 114.1% yoy to 167,675 points during the period. "The healthy growth of the group's extensive distribution network continues to be the foundation on which new initiatives bloom," MCAS Head of Investor Relations Jo Cheah Zhuo En wrote in an official statement received by IDNFinancials.com, Friday (26/6). (MS)