Medical gas helps AGII to stay at 'A-idn' rating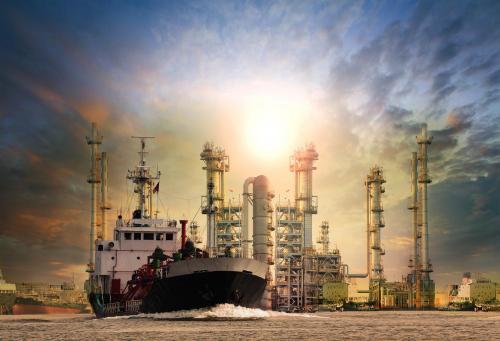 AGII - PT. Aneka Gas Industri Tbk
Rp 525
JAKARTA. PT Aneka Gas Industri Tbk (AGII) received an 'A-idn' rating with a stable outlook from Fitch Ratings, for its shelf registration bonds program with a total value of Rp 500 billion and its shelf registration sukuk mudharabah with a total value of Rp1 trillion.
Bob Jasper, Fitch's Primary Rating Analyst, acknowledged that the demand for gas during the COVID-19 pandemic did affect the sales of AGII. However, Fitch projects that AGII will receive a boost from the medical gas segment, which is used for ventilators in hospitals and health clinics.
"That enables the company to maintain the level of credit metrics for its ranking," Jasper said through an official statement.
For information, medical gas contributed 25% of AGII's total sales in 2019. Fitch estimates that AGII's medical gas sales volume will increase rapidly because AGII's market share in the medical gas segment reaches 85%.
On the other hand, the volume of gas sales on a consolidated basis is expected to decrease by around 9% until the end of the year. Even so, Fitch estimates that AGII's EBITDA will only decline by 5%. "Due of higher profitability margins, "Jasper said. (KR/AR)