Ministry of Industry focuses on preparing integrated industrial estates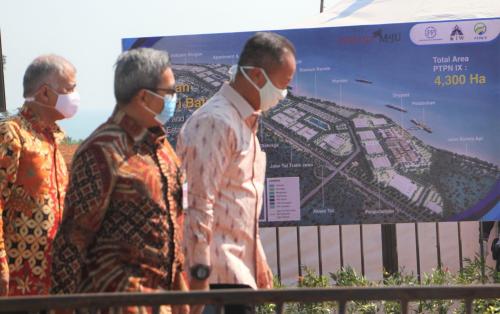 JAKARTA - The Ministry of Industry is focusing on preparing a number of integrated industrial estates (KIT) which will be equipped with supporting infrastructure for new business activities. In the National Medium-Term Development Plan (RPJMN) 2020-2024, the government proposes the construction of 27 new industrial estates.
"Currently, there are around 12,500 hectares of industrial area land that is ready to be offered to investors. They can enter any location. We are ready to facilitate because they also have their own community and considerations to support their supply chain," said Director General of Resilience, Regional and International Industrial Access (KPAII) Dody Widodo in Jakarta, Tuesday (7/7).
One area that is being accelerated is the development of the Batang KIT which has an area of ​​up to 4,368 hectares. This area is intensively offered to investors who plan to relocate factories from China and a number of countries in Southeast Asia. Investment that will enter the Batang KIT in the first phase is estimated to reach USD 850 million and has the potential to absorb 30 thousand workers. The development of the Batang KIT is prioritized to compete with industrial estates in countries around Southeast Asia such as Vietnam and Malaysia.
In addition to the Batang KIT, five other KIT developments have been proposed to enter the list of national strategic projects (PSN) for the period 2020-2024. The five projects are the Brebes Industrial Estate in Central Java, the Takalar Industrial Estate in South Sulawesi, the Tanjung Enim Industrial Estate in South Sumatra, and the two potential industrial areas in North Maluku, namely Weda Bay and Obi Island. (LM)