Matahari opens its new outlet in Tangerang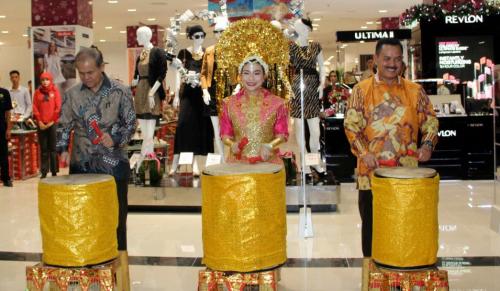 LPPF - PT. Matahari Department Store Tbk
Rp 1.295
JAKARTA. PT Matahari Department Store Tbk (LPPF), a retail company, has opened its new outlet at Ciputra Citra Raya Cikupa Mall, Tangerang.
Miranti Hadisusilo, LPPF's Corporate Secretary and Legal Director, said previously that the company had opened new outlets in Palembang on 7 May 2020 and in Depok on 16 July 2020. "The presence of three Matahari outlets in three different cities is a clear proof that Matahari always tries to get closer to its customers," Hadisusilo said through an official statement today.
Hadisusilo added, his new outlets in Tangerang were built in an area of 6 thousand to 7 thousand square meters. This outlet sells a variety of products, from baby products to cosmetics.
The three new outlets added to the total number of outlets operated by the company to 155. (KR/AR)