Indonesia's manufacturing PMI reaches 46.9 in July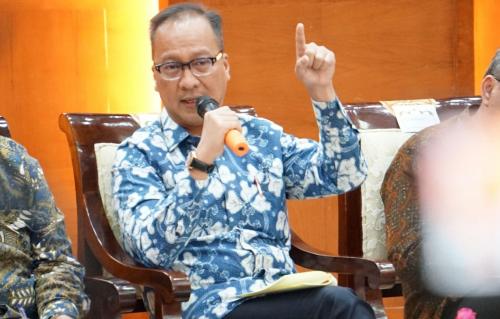 JAKARTA - Manufacturing industry activity in the country continues to move amid pressure from the impact of the Covid-19 pandemic. This stretching can be seen from the Purchasing Managers' Index (PMI) of Indonesian Manufacturing in July 2020 which was recorded at 46.9 or increased compared to the previous month at 39.1.
The 7.8 points jump in the survey results released by IHS Markit was based on increasing business confidence in more normal market conditions. PMI's headline in July 2020 is the highest level since last February, which proves that the operation of the domestic industrial sector is slowly recovering.
"The increase in PMI shows that the domestic industry continues to experience recovery. We have seen growth, and a gradual rebound during this pandemic," Industry Minister Agus Gumiwang Kartasasmita said on Monday (3/8).
Industry Minister is optimistic that the Manufacturing PMI will be re-accelerated at an expansive point (level 50) as achieved in February at 51.9 points. According to Agus, another evidence that the Indonesian economy is starting to improve is investment growth in the industrial sector. "Recovery can also be seen from the value of industrial investment in the first half of 2020 which increased by 24% compared to the same period last year, from Rp 104.6 trillion to Rp 129.6 trillion," he said. (LM)