Moody's affirms its rating for Axiata Group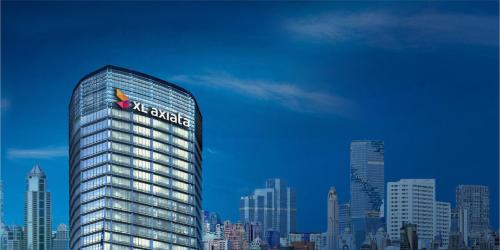 JAKARTA. Moody's Investors Services affirmed the 'Baa2' rating given to Axiata Group Berhad, the ultimate shareholder of PT XL Axiata Tbk (EXCL), with a stable outlook.
The rating is also given to the US$ 500 million sukuk issued by Axiata SPV2 Berhad, a company owned by the Axiata Group through Celcom Axiata Berhad.
Nidhi Dhruv, Vice President and Senior Analyst at Moody's, said the rating reflects the diversification of Axiata Group's source of revenue. This is supported by the role of various Axiata's subsidiaries operating in six countries in Asia. Then, the management of Axiata Group was also able to maintain its holding leverage at around 2.5 times.
"The Axiata Group's free cash flow will remain under pressure for the next two years, because it must provide returns to shareholders and also due to the increase in capital spending," said Dhruv through an official statement.
Even so, Moody's said that Axiata Group's rating is still likely to improve. Especially if its debt to EBITDA ratio can be maintained below 2 times, and the cash flow to debt ratio is below 35% on a sustainable basis. (KR/AR)