BI maintains rates at 4.00%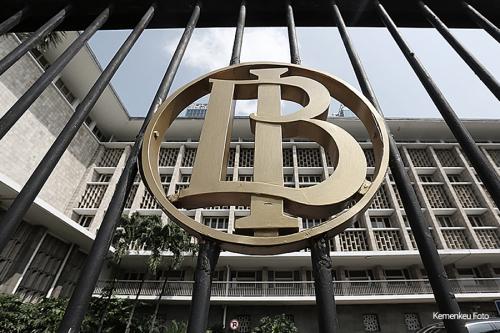 JAKARTA - Bank Indonesia's (BI) Board of Governors' Meeting on Wednesday (19/8) decided to maintain the BI 7-Day Reverse Repo Rate or the benchmark interest rate at 4.00%.
In addition, the central bank also decided to maintain the Deposit Facility rate at 3.75% and the Lending Facility rate at 4.75%.
According to BI Governor Perry Warjiyo, the policy is consistent with the need to maintain external stability amid inflation which is predicted to remain low.
"Bank Indonesia emphasises the quantity pathway through the provision of liquidity to encourage economic recovery from the impact of the COVID-19 pandemic, including Bank Indonesia's support to the government in accelerating the realizstion of the 2020 State Budget," Perry said in a video conference broadcast on BI's official YouTube channel on Wednesday. .
In July, Mr Warjiyo added, there were indications of improvement in domestic economic growth after previously contracting by 5.32% year on year (yoy) in the second quarter of 2020. In addition, export contraction was also lower than previous projections, driven mainly by demand for commodities including iron and steel from China.
"The development in July 2020 strengthens indications of recovery in domestic demand, reflected in the increase in early indicators such as community mobility, retail and online sales, consumer confidence and business activity expectations," said Mr Warjiyo.
BI projects that economic growth will continue to improve in the second half of the year, driven by rising domestic demand along with the relaxation of Large-Scale Social Restrictions (PSBB) to curb the spread of the coronavirus (COVID-19), increased realisation of the Budget as a fiscal policy stimulus, ongoing stimulus monetary policy, progress in credit restructuring and the business world, as well as the widespread use of digital platforms among business owners.
"Bank Indonesia will pay close attention to the dynamics of the global economy and financial markets as well as the spread of COVID-19 and its impact on the Indonesian economy from time to time in taking the necessary further policy steps," Mr Warjiyo concluded. (MS)