BNI Syariah distributes Rp 126 billion in syndicated financing for drinking water projects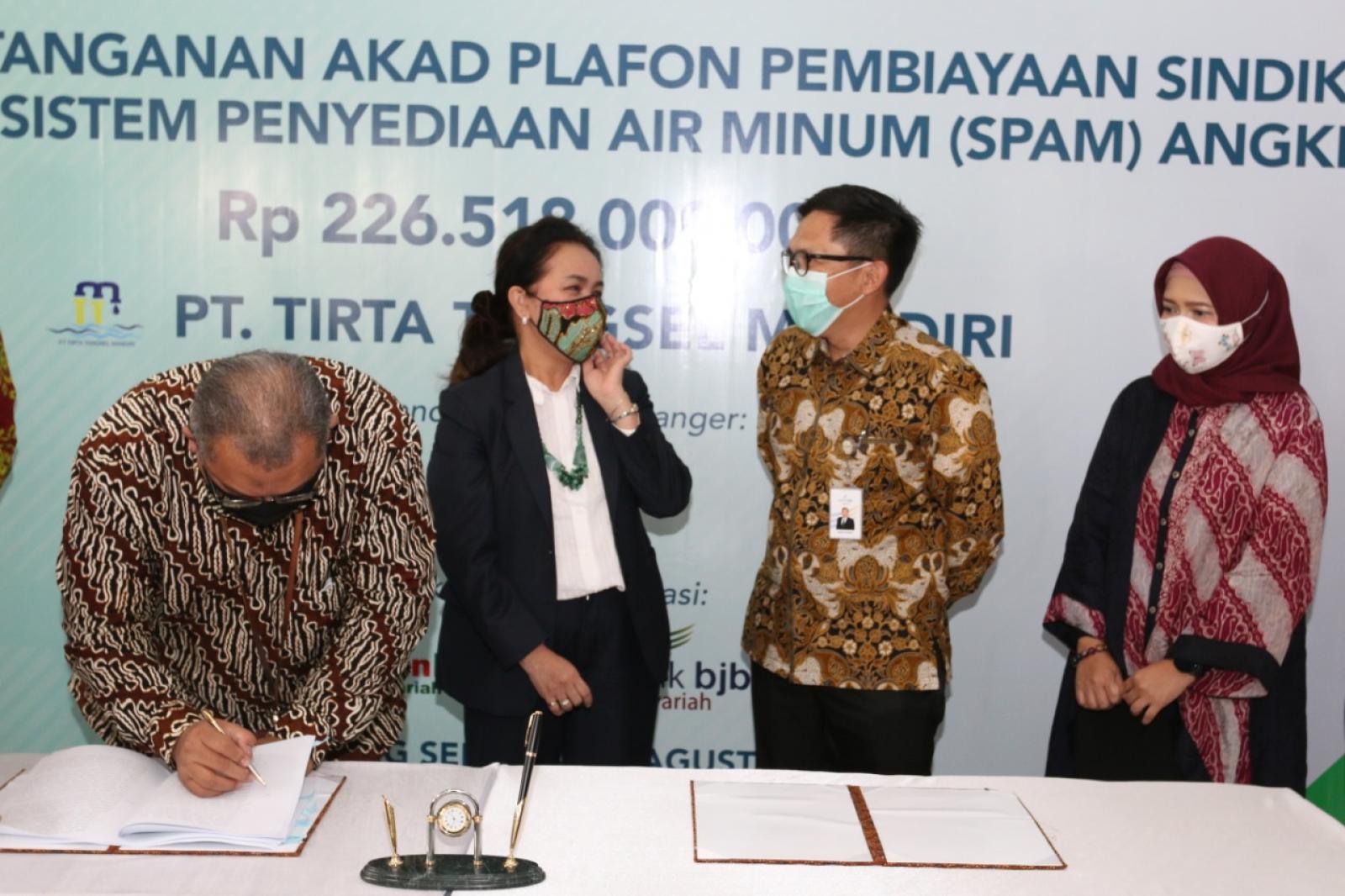 JAKARTA - BNI Syariah is channeling syndicated financing in the Kali Angke Drinking Water Supply System (SPAM) project, South Tangerang City, Banten Province amounting to Rp 126 billion from the total syndicated financing of Rp 226 billion. The signing of the investment financing agreement took place at the PT Tirta Tangsel Mandiri office, Wednesday (19/8).
In this syndicated financing, BNI Syariah acts as a Mandated Lead Arranger and Bookrunner (MLAB), facility agent, escrow agent and guarantee agent. Apart from BNI Syariah, there are 2 Islamic banks participating in this syndication, namely Panin Dubai Syariah Bank and Bank Jabar Banten Syariah. This syndication uses the Musyarakah Mutanaqisah (MMq) agreement which has a maximum financing period of 120 months from the signing of the MMq Financing Line Facility Agreement.
On a separate occasion, the President Director of BNI Syariah, Abdullah Firman Wibowo, hopes that this syndicated financing can contribute to the acceleration of clean water infrastructure development for South Tangerang residents. "This financing is a form of support for local government programs, namely 100% safe and sustainable drinking water," said Abdullah Firman.
Daryanto Tri Sumardono as Head of the Commercial Division of BNI Syariah, said that the potential for drinking water management in Indonesia is still quite large, driven by several factors, one of which is the high water consumption of the Indonesian people and investment in this sector is still wide open. For information, the construction of Phase 1 of the Kali Angke Water Supply System (SPAM) project is targeted to serve 33 thousand houses. (LM)