Financial services industry to maintain operation during Jakarta large-scale restrictions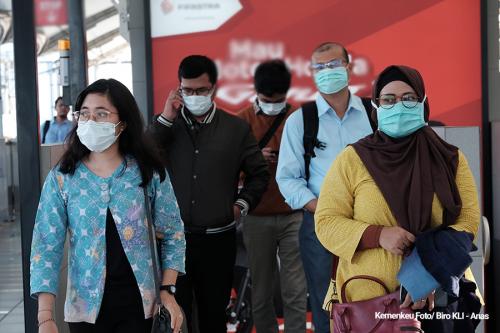 JAKARTA - The Financial Services Authority (OJK) has ensured that financial services institutions such as banks, the stock market, and non-bank financial institutions will maintain operation in Jakarta during large-scale social restrictions that will be reimposed starting Monday, 14 September 2020.
"The financial services sector is among the 11 essential sectors permitted to remain in operation at minimum capacity," said OJK Deputy Commissioner for Public Relations and Logistics Anto Prabowo in an official statement, Thursday (11/9).
"This is done in accordance with large-scale social restrictions implementation as stipulated in Minister of Health's Regulation No. 9/2020 on the Guidelines to Large-Scale Social Restrictions to Accelerate the Handling of COVID-19."
During the period, all financial services institutions in operation must adhere to health protocols including by maintaining physical distancing, using technology to reduce face-to-face interactions, and mandating the use of masks.
"As for work-from-home regulation, it will be decided by each financial services institution, the stock market's self-regulatory organisation, and professional supporting institutions in the financial services industry," Mr Prabowo said. (MS)