Ministry of Industry strengthens the drug raw material industry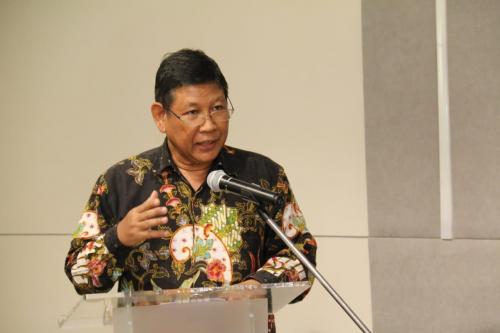 JAKARTA - The Ministry of Industry is committed to encouraging the independence of the pharmaceutical industry in the country because it is an important sector in supporting national health development. Therefore, one of the strategic steps being taken is the development of the drug raw material industry in the context of import substitution.
"The Covid-19 pandemic has increased the alertness of all countries, including the availability of medicines," said Director General of the Chemical, Pharmaceutical and Textile Industry (IKFT) of the Ministry of Industry, Muhammad Khayam during a working visit to PT Pertamina (Persero) Refinery Unit IV Cilacap, Central Java, Wednesday (16/9).
Therefore, the government continues to strive to strengthen the domestic pharmaceutical industry manufacturing structure, among others by spurring research activities to create product innovation. "On this occasion, we appreciate PT Pertamina for cooperating with PT Kimia Farma Tbk in the context of developing the raw material industry for paracetamol from benzene raw materials," said Khayam.
The Ministry of Industry noted, in the first quarter of 2020, the chemical, pharmaceutical and traditional medicine industries were able to grow the most brilliantly by 5.59 percent. In addition, the chemical and pharmaceutical industries are also the manufacturing sector, which paid a significant investment value in the first quarter of 2020, reaching Rp9.83 trillion. (LM)