BI maintains rates at 4%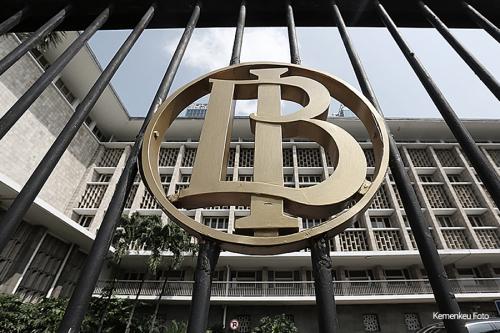 JAKARTA - Bank Indonesia's (BI) Board of Governors' Meeting on Thursday (17/9) decided to maintain the benchmark interest rate or BI 7-Day Reverse Repo Rate at 4%.
Additionally, BI also decided to maintain the Deposit Facility rate at 3.25% and the Lending Facility rate at 4.75%.
"This decision takes into account the need to maintain the stability of the rupiah exchange rate amidst inflation which is expected to remain low," BI Governor Perry Warjiyo said in a video conference broadcast on BI's official YouTube channel on Thursday.
According to Mr Warjiyo, to encourage economic growth BI focuses on providing liquidity and supporting the government to accelerate the realisation of the 2020 State Budget.
In addition, he added, BI will also continue the rupiah exchange rate stability policy, strengthen the monetary operation strategy, extend the incentive period for easing the Rupiah Statutory Reserves, encourage the development of money market instruments, and expand the QRIS (Quick Response Code Indonesian Standard) network.
"Bank Indonesia will continue to take the necessary further policy steps to support the National Economic Recovery program by observing the dynamics of the global economy and financial market as well as the spread of COVID-19 and its impact on Indonesia's economic prospects from time to time," Mr Warjiyo concluded. (MS)