Religious Affairs Minister Fachrul Razi tests positive for coronavirus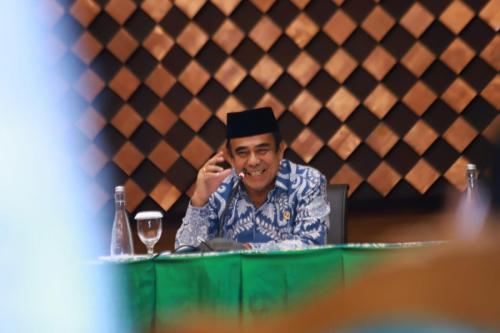 JAKARTA - The Ministry of Religious Affairs has confirmed that Religious Affairs Minister Fachrul Razi tested positive for coronavirus (COVID-19).
"On 17 September, the Religious Affairs Minister underwent a swab test and the result came back positive. Nevertheless, alhamdulillah he is in good condition with no worrying symptoms," said Special Staffer to the Religious Affairs Minister Kevin Haikal in an official statement, Monday (21/9).
Mr Razi, said the Ministry's spokesperson Oman Fathurahman is currently in isolation and has delegated his duties to Deputy Religious Affairs Minister Zainut Tauhid Sa'adi.
"The Ministry's main priority is preventing the spread of COVID-19 in religious education institutions and religious buildings," Mr Fathurahman said.
"The Minister has asked that the Ministry's programmes and religious services be continued, with coordination taking place online." (MS)