North Sumatra Provincial Government to send PCR lab to Nias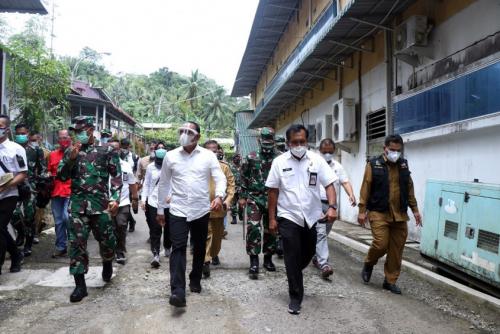 GUNUNGSITOLI - The North Sumatra Provincial Government will send a polymerase chain reaction (PCR) laboratory to Gunungsitoli Regional Public Hospital, Nias to accelerate the detection of coronavirus (COVID-19) in the region.
"Swab test samples are usually sent to Medan to be examined. This takes a long time, and modes of transportation [between Nias and Medan] are increasingly limited," said North Sumatra Governor Edy Rahmayadi in an official statement on the Ministry of Home Affairs' website, Monday (21/9).
"We will have a PCR lab in this hospital to provide assurance to the local community. They will not need to wait long for their test results."
For the time being, the provincial government has prepared 2,850 antigen rapid test kits to track COVID-19 cases in Nias after running out of molecular rapid test kits in the region.
According to Head of the University of North Sumatra's Department of Microbiology Dr R. Lia Kusumawati, who is also a member of the North Sumatra COVID-19 Task Force's laboratory team, the PCR laboratory in Gunungsitoli Regional Public Hospital will have a testing capacity of up to 192 samples per day.
"Once operated, the PCR lab will be able to test 96 samples with negative and positive controls. The lab can be operated twice a day, so in one day we can test around 192 samples," Dr Kusumawati said. (MS)