ICB aims to attract South Korean investors to industrial downstreaming sector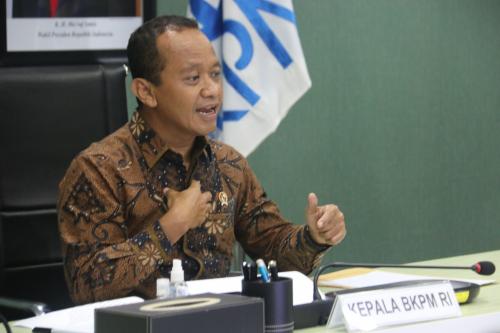 JAKARTA - The Investment Coordinating Board (ICB) is making effort to attract South Korean investors to invest in Indonesia's industrial downstreaming sector, particularly the motor vehicle industry, said ICB Head Bahlil Lahadalia.
Mr Lahadalia visited South Korea with State-owned Enterprises (SOE) Minister Erick Thohir on 23 and 24 September 2020. "The SOE Minister and I went to South Korea to discuss the downstreaming of the electric vehicle battery industry," said Mr Lahadalia.
ICB data shows that South Korean investment in Q2 reached US$552.6 million, up 340% from US$130.4 million in Q1. In 1H, South Korean investment was recorded at US$683 million, up 25% year on year (yoy) from US$548.4 million in 1H-2019.
The growth in South Korean investment, said Mr Lahadalia, is a positive signal for Indonesia amid the ongoing coronavirus (COVID-19) pandemic. "As directed by the President, encouraging investment will support economic transformation, more additional values, and labour-intensive investment," he said. (LK/MS)