Adi Sarana Armada posts 29.58% revenue increase in 1H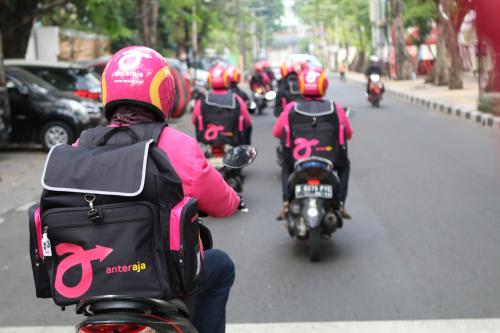 ASSA - PT. Adi Sarana Armada Tbk
Rp 498
JAKARTA - PT Adi Sarana Armada Tbk (ASSA) posted a revenue increase of 29.58% year on year (yoy) to Rp 1.4 trillion in the first semester (1H) of 2020.
The largest contribution to the company's revenue came from the passenger vehicle rental and autopool services with 45.76% or Rp 642.09 billion, followed by its Anteraja express logistics service with 19.24% or Rp 269.92 billion.
"Revenue from our rental and autopool services was still the largest contributor to our revenue in the first semester of 2020, but the highest revenue increase in the period came from the Anteraja delivery service which grew Rp 269.92 billion from Rp 5.85 billion in the same period last year," ASSA President Director Prodjo Sunarjanto said in an official statement received by IDNFinancials.com, Monday (28/9).
"ASSA will continue to develop its end-to-end logistics business which can potentially grow further as we have seen in Anteraja." (MS)