Ambon Peaker Gas Machine Power Plant commences operation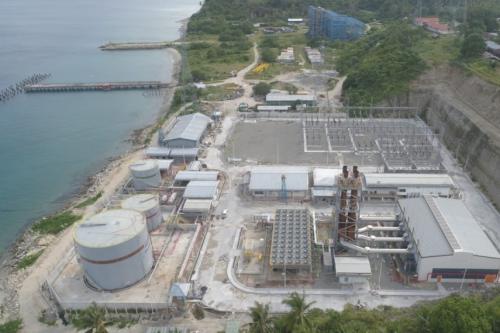 AMBON - State-owned electricity provider PT PLN (Persero) has commenced the operation of Ambon Peaker Gas Machine Power Plant in Waai, Central Maluku Regency, Maluku. The power plant has a capacity of 30 megawatts (MW).
Inaugurated by Energy and Mineral Resources Minister Arifin Tasrif on 16 July 2020, currently the power plant provides almost 50% of the electricity in Ambon. The development of the project cost Rp 234,008,116,774 in investment.
"The development of Ambon Peaker Gas Machine Power Plant is part of PLN's strategic effort to meet the growing demand for electricity in the island of Ambon, which on an average rises by 9% every year," said PLN Deputy CEO Darmawan Prasodjo in an official statement on the Ministry of State-owned Enterprises' website, Monday (28/9).
Per the government's direction, Mr Prasodjo said, the power plant uses the environmentally-friendly B30 fuel, which contains 30% biodiesel.
"The use of B30 will lower emission and increase the performance of the power plant's engine power with a high FAME absorption rate," Mr Prasodjo added. (MS)