Trump tests positive for COVID-19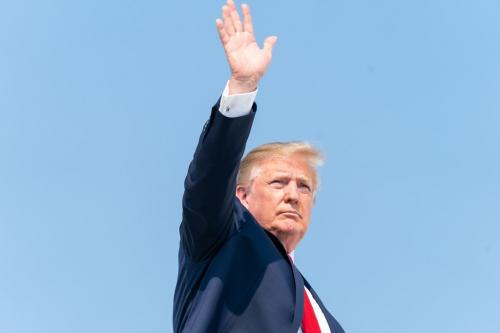 WASHINGTON, D.C. - US President Donald Trump and First Lady Melania Trump both tested positive for coronavirus (COVID-19).
"Tonight, @FLOTUS (the First Lady's official Twitter handle) and I tested positive for COVID-19. We will begin our quarantine process immediately. We will get through this TOGETHER!" Mr Trump tweeted on Friday (2/10).
He has since been hospitalised at Walter Reed National Military Medical Center in Bethesda, Maryland near Washington, D.C., though the severity of his condition is not known.
The announcement came only three days after the first US presidential debate on 29 September 2020 ahead of the presidential election in November, in which Mr Trump is facing former US vice president Joe Biden from the Democratic Party. Two more debates are scheduled on 15 and 22 October.
As of Sunday (4/10), the US recorded 7,359,952 confirmed COVID-19 cases with 300,995 recoveries and 208,821 deaths. (MS)