Allianz Indonesia announces partnership with Gojek and PasarPolis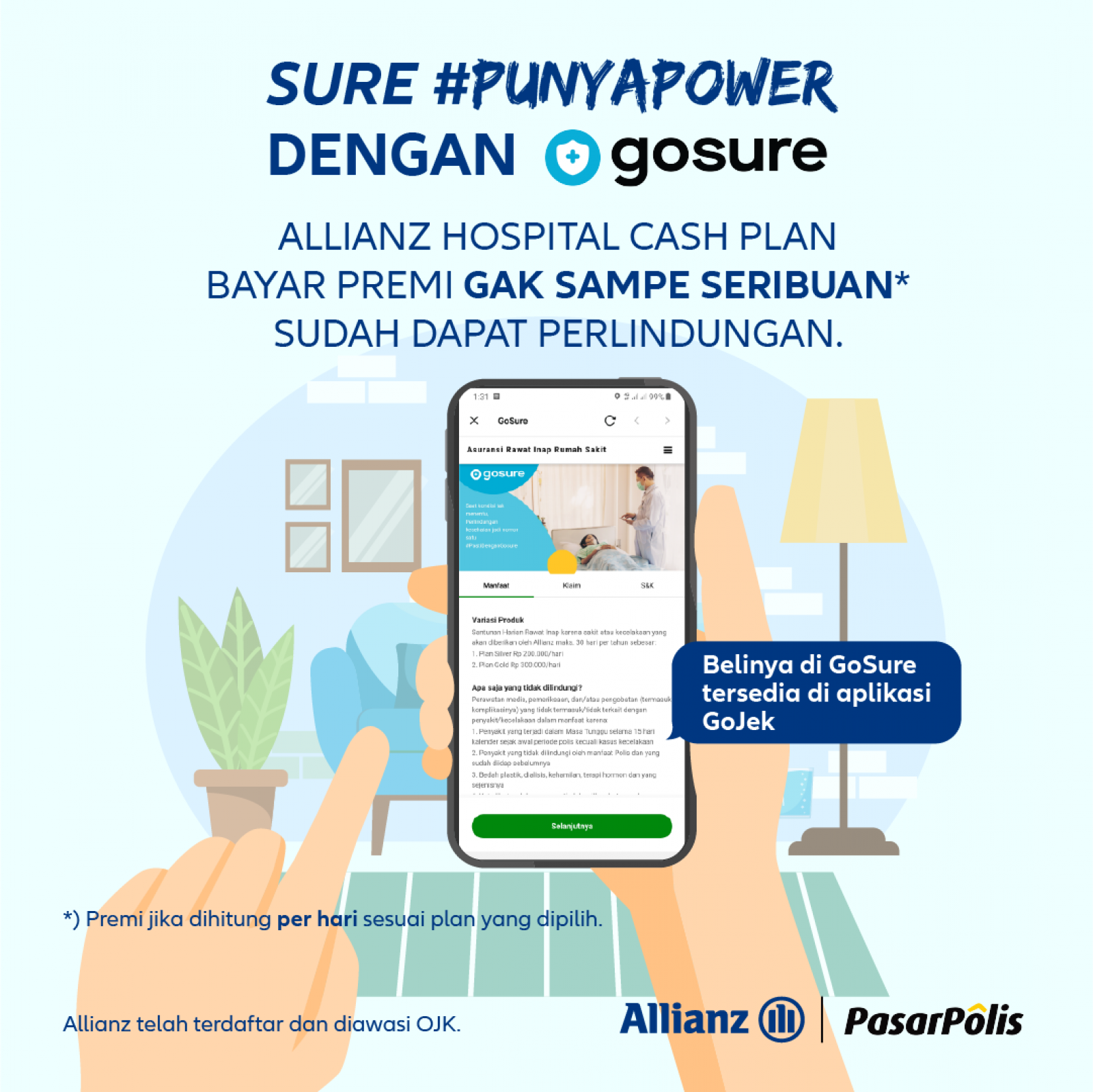 JAKARTA - PT Asuransi Allianz Life Indonesia (Allianz Life) is working with PasarPolis to provide insurance protection that can reach various levels of society through the Gojek application which can be paid with GoPay. After becoming a health insurance provider for Gojek driver partners, also providing car protection and cell phone screen insurance, now Allianz is presenting Hospital Inpatient Insurance or Hospital Cash Plan on the GoSure service in the Gojek application.
"By collaborating with PasarPolis as an insurtech company and Gojek as a technology platform that provides various products and services, we hope to reach out and provide protection to more Indonesians with products that are easily accessible, the purchase process is fast and simple, but also safe," said Bianto Surodjo, Chief Partnership Distribution Officer of Allianz Life Indonesia.
Allianz's Hospital Cash Plan products on GoSure services, or called SmartCare Protection, answer the public's need for health insurance protection, especially during this pandemic. This product provides protection when there is a risk of hospitalization on the recommendation of a doctor, due to illness or accident. Allianz Life will provide daily benefits due to hospitalization of Rp 200,000 / day for silver plan or Rp 300,000 / day for gold plan.
Meanwhile, for the claim process, the customer only needs to prepare proof of hospitalization from the hospital, hospital treatment receipt, medical resume from a doctor, including a diagnosis from the hospital. Then customers can access the claim portal at https://gojek.pasarpolis.com/gosure, authenticate via OTP, fill out the form online, and upload the required documents through the claim portal. (LM)